Charming hotel
From design to the respect of the local materieals, experience a 2 to 5 star hotel bursting with charm. Attentive service, very pleasant confort, an original touch, we take all these details into consideration when we select the boutique hotels.
Indulge yourself with a reinvigorating shower using multiple massage jets…
Appreciate the comfort of a dining room with a panoramic view of the Alps…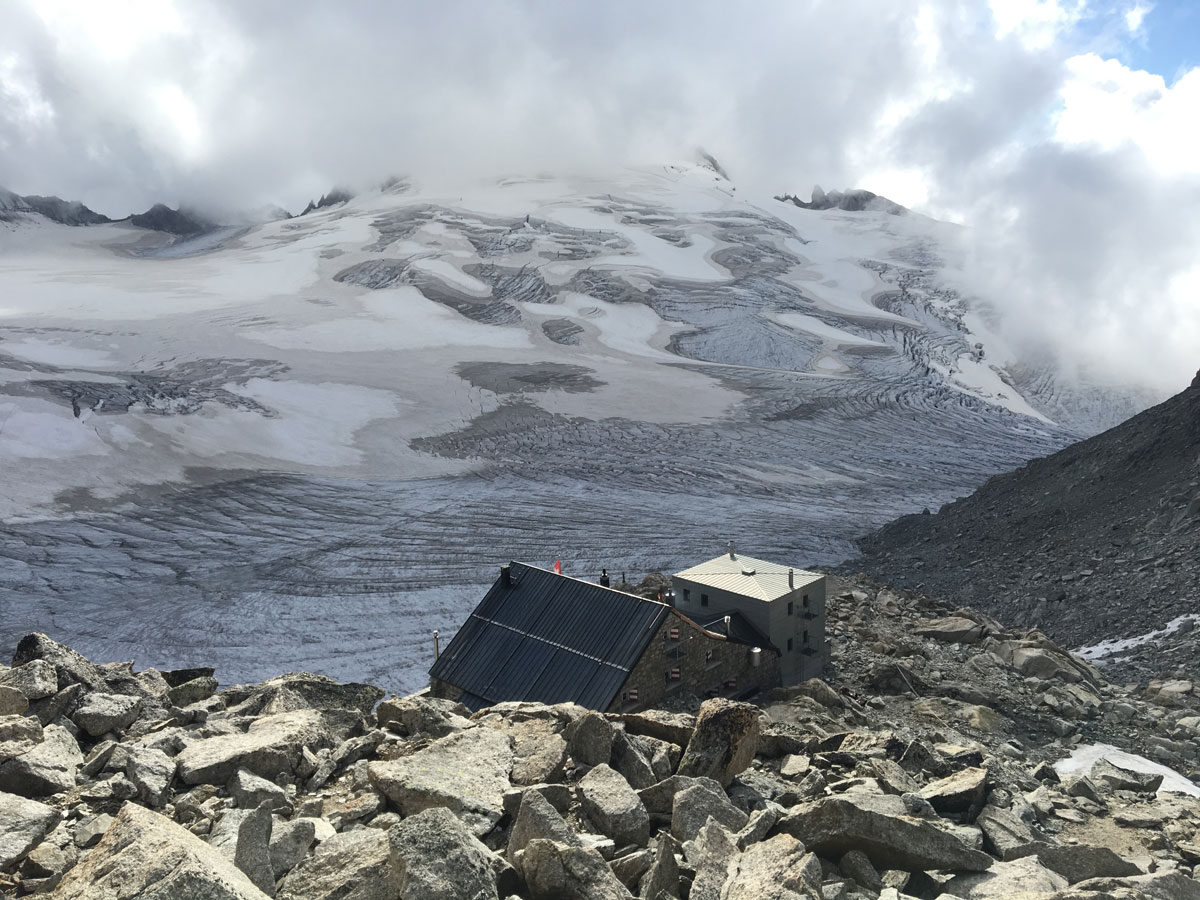 Cabin or mountain lodge
You want to stay on the mountain without loosing to much comfort? Our choice of mountain lodge or high mountain cabin with particular warm welcome will make you forget the several-hour walk to get there, from a single room to a dormitory with multiple beds, we choose together what best fits with the experience you want to live!
Enjoy a delicious blueberry pie from « Valais » with a spectacular view on the best-known 4,000 meters mountain…
Sleep under a feather duvet for a long and warm night's sleep…
Charming B'n'B
We choose the most charming bed & breakfasts for you where the hospitality of your hosts is warm and cosy. These houses are equivalent to 3-4* hotels with a very human feel due to their small size compared to hotels.
Listen to the crackling of the fire in the chimney or in the stove at the foot of your bed…
Enjoy a magnificent breakfast with homemade jam cooked up by your hosts…
Historical hotel
These are all hotels that were built at the time of the conquest of the Alps (19th century) by the English and which have been lovingly restored by their owners. Brimming with history, today they boast all the comfort required to spend a pleasant stay in sweet elegance.
Put on your peignoir and visit the spa or hammam to relax your muscles…
Take advantage of these havens of peace bringing together all the essential qualities which make good retreats passed on by word of mouth…
Seminar room
The seminar rooms that we offer combine history, authenticity and are reminiscent of the traditional professional seminar rooms found in big hotel chains. From the old library to the mountain chalet, we arrange these places for you so that you can work in complete tranquility.
Sit at an old seminar table dating back more than 200 years…
Brainstorm without mobile phones or computers at more than 2,000 meters above sea level in a secluded chalet…
Original hotel
A touch of madness for a memorable stay? Would you like to sleep in an igloo without the disadvantage of the dreaded cold or do you want to experience a night in a mayen (small mountain chalet), we can offer you undiscovered places to spice up your stay.
Slip under a sheep skin and wake up in front of a magnificent sunrise…
Sit in a rocking chair in your private igloo and enjoy the view of the plain in front of you…
AlpEmotion welcomes you all year long.
Enjoy every moment in serenity, we organize everything for you. Our offers include everything you will need during your stay; from technical equipment to picnics, from accommodation to support.
For your next reservation, contact us and we will create a tailor-made offer for you!
Specialist of the organization of stays and quality events, we take you off the beaten track, into nature, accompanied by professionals.